ALGORITHM TO CLIMB FIVE STEPS
Algorithm to climb five steps
2013
25×26,5×35 cms
Wooden box, inner rotating cylinder, metal plates, and handle.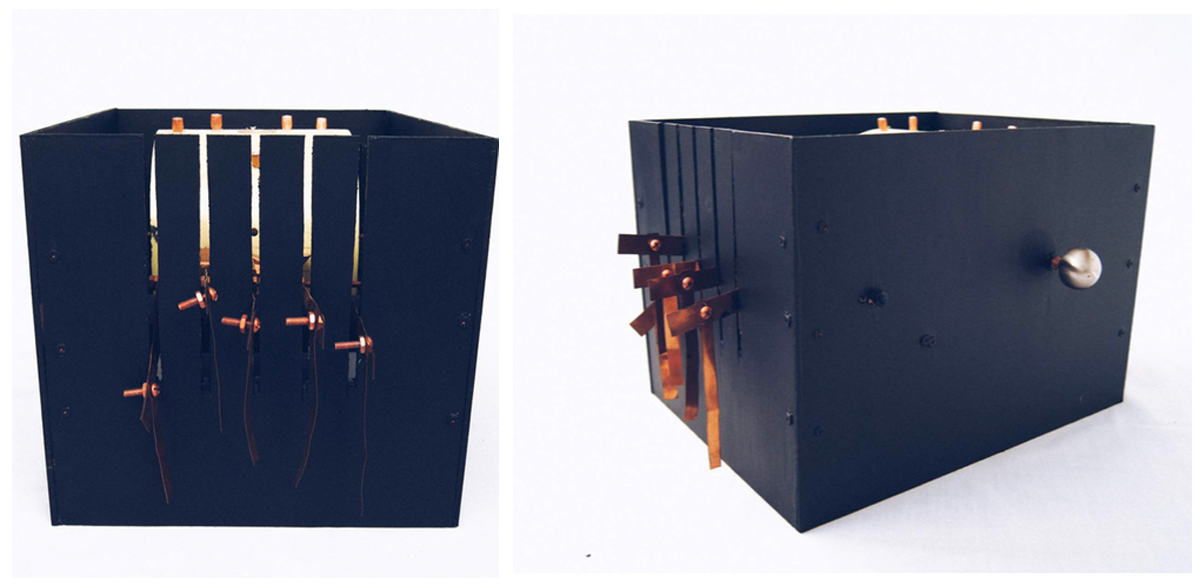 On the cylinder, metal pins are located in groups on 5 lines, which correspond to 5 steps. Each group of lines represents one of the ways to climb the ladder, respecting the rule of climbing a maximum of two steps. Thus, the algorithm and its parameters are represented: number of steps and possibilities to climb the ladder.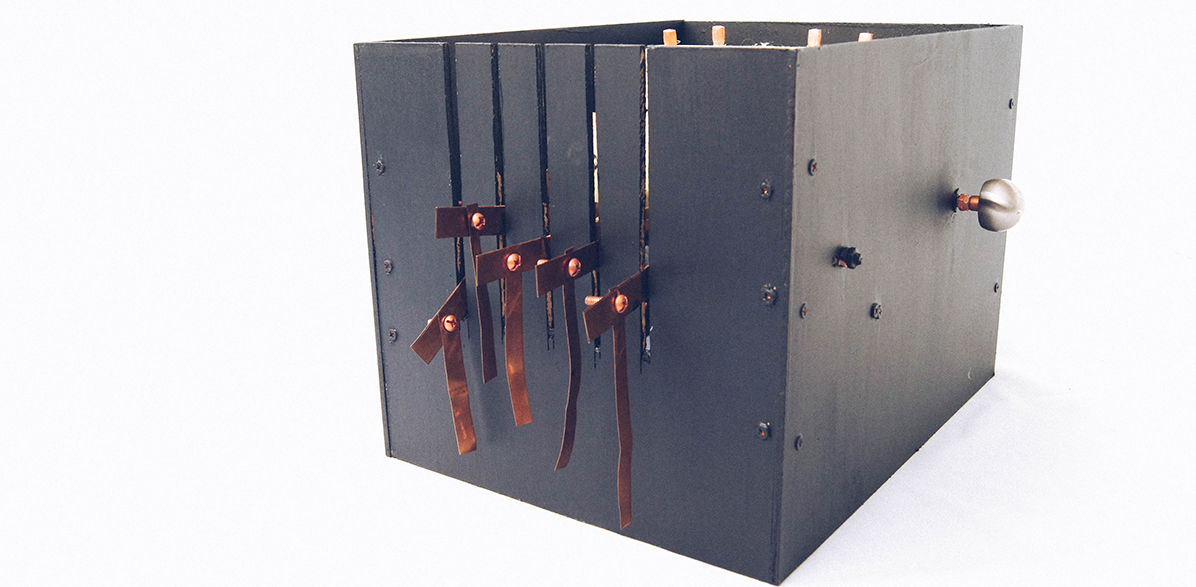 When the handle is turned, the cylinder rotates and the metal plates collide with the pins. The sound produced is the result of executing the algorithm.